What is up, mi gente?!?!
This week so far has been a riot and a half. Lots of work to get done and some amazing art hits the streets of Houston and beyond. Today's blog will capture some of what is in the works for HTX beginning this THURSDAY and the REST OF THE WEEKEND. - and WHAT A WEEKEND!!! I kid you not, there are too many events to count for this weekend, that I will only be able to highlight three of them - all totally different, but equally important to the Houston Community and the arts in general. You ready?
LAST BLOG TEASE: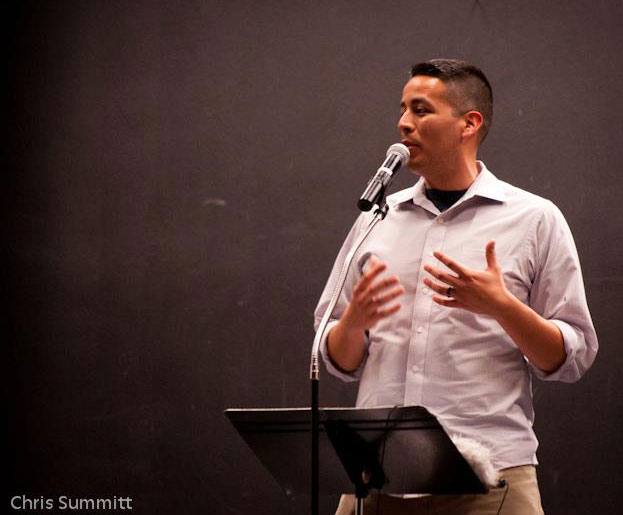 So, this guy (and before you ask - nope, no relation) is an amazing writer. Both Matt and I are included in the latest edition of Huizache and I finally got a chance to meet Matt while in Tucson almost a year ago, for the Librotraficante Caravan. Matt Mendez is fresh new voice in Mexican-American Literature and just as impressive with his words in person. We already talked and sadly, no familia between us - genetically. But yeah, that's my hermano, holding it down in Tucson, AZ.
His newest work TWITCHING HEART has just come out and I wanted to highlight his work and talk about the book . . . that WAS the plan, but the book hasn't come in yet!!! I ordered it and am still waiting for its arrival. Sad face. BUT, no worries. Matt if you read this, I apologize for not being able to salute your work - that just means we get to talk about the book AGAIN, next blog!!
What I can do, until I get a hold of the book, is connect you to an official book review, written by none other than SERGIO TRONCOSO. Click here for the link. Then, click on MATT MENDEZ's name to hit up his website. FInally, get the book. Read the book and support this new addition to Latino Literature.
TONIGHT!! TONIGHT!! TONIGHT!!

Yo, you have to try to make this! I know its short notice, but go! (AND then get me a copy of the book!!) - Chitra Banerjee Divakaruni has just come out with a new book, OLEANDER GIRL. From what I have heard about the book, it looks to be interesting and a good read. In addition, Chitra is HTX mainstay - so we have to support!!
SO, tonight, Houston plays host to the grand release of her new work!! She had the choice to have the release party in NYC, but she chose to do it at home. Mad props to her for that, because it gets people out and about and into new venues - THE ASIAN SOCIETY (TEXAS). The space is relatively new and starting at 7pm, Divakaruni will impress the crowd with excerpts from OLEANDER GIRL. If you can make it, please go and support Asian Literature and the Houston Literary scene.

More details about the book and Divakaruni:

THOUGH SHE WAS ORPHANED AT BIRTH, the wild and headstrong Korobi Roy has
enjoyed a privileged childhood with her adoring grandparents, spending her first seventeen years sheltered in a beautiful, crumbling old mansion in Kolkata. But despite all that her grandparents have done for her, she is troubled by the silence that surrounds the circumstances of her parents' death and clings fiercely to her only inheritance from them: the love note she found, years ago, hidden in a book of poetry that had belonged to her mother. As she grows, Korobi dreams of one day finding a love as powerful as her parents', and it seems her wish has finally come true when she meets the charming Rajat, the only son of a high-profile business family.
Shortly after their engagement, however, a sudden heart attack kills Korobi's grandfather, revealing serious financial problems and a devastating secret about Korobi's past. Shattered by this discovery and by her grandparents' betrayal, Korobi decides to undertake a courageous search across post-9/11 America to find her true identity. Her dramatic, often startling journey will ultimately thrust her into the most difficult decision of her life.

Chitra Banerjee Divakaruni is the award-winning author of many books, including The Mistress of Spices, Sister of My Heart, One Amazing Thing and, the soon to be released, Oleander Girl. Her work has appeared in The New Yorker, The Atlantic Monthly, and The New York Times. Born in India, she lives in Houston and teaches in the nationally-ranked Creative Writing program at the University of Houston.

Here are the final details:
Time: 7pm
Where: Asian Society - 1370 Southmore Blvd. Houston, TX 77004
Contact: 713.496.9901

This is a "ticketed" event, but only means email/ call to reserve a seat as I think space is limited. Click here to get the event page.

SWITCHING GEARS - YOU THINKING ABOUT AN MFA?

So occasionally, you will read me brag about certain events or projects I am involved with, and for the next 2 - 3 years, I will refer to my MFA program. GO MINERS!!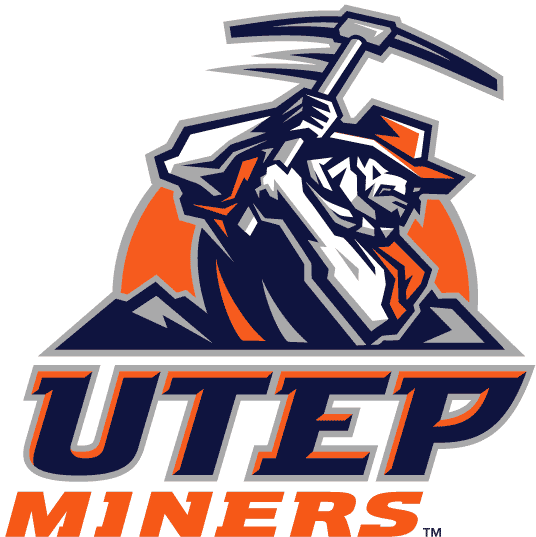 Solidly, one of the best decisions I have made in my adult life. - It is an amazing program filled with genuine individuals who advisor their candidates on what works in their craft in poetry, in fiction, in poetics, in non-fiction and style. The photos above are but the tip of the iceberg when it comes to the individuals that make the MFA ONLINE program a success. So far, I am a slow schooler - I am only taking one class at a time (cuz that's how I roll!) and it is working out well. The flexibility of each my professors (seen above - Lex Williford, Sasha Pimentel, Jose de Pierola, and Daniel Chacón) has been amazing and yet they push my thinking, and its working. I am stretching my "writing legs" in ways I hadn't in a long time. I am getting a ernest look at where I want to take my writing to. I get to kick myself in ass for the challenges presented, pushing to work on the technique of my writing, in fiction, in poetry and in non- fiction. It's been healthy for me to do this.
At the same time, I get to work on my MFA from the comfort of my own home and my professors are amazingly "human". I mean that they are fully aware that the candidates are human and have lives and responsibilities, and when the push, they are also understanding if one of us has a sick child, or dealing with a personal matter of some urgency. It's refreshing to hit up my class this semester with Professor Pimentel - "Sasha" as everybody calls her, every Tuesday night at 7pm (my time) on Skype. On her end, she has a classroom full of RESIDENCY MFA CANDIDATES who I get to talk to and workshop poetry with. On my side, I get to chat and message the other 7 ONLINE MFA CANDIDATES as we workshop. - That's just one way how the program works. It's innovative, its unique, its flexible, its mine and it works.
So yes, I will try to sell you on the MFA program at UTEP, because for writers like me, working writers, yes, there are programs made to help us create what we create. - A major thank you to Benjamin Alire Saenz and Daniel Chacón for running such an amazing program.

WITH THAT SAID -

Check this link out, here.
The College of Liberal Arts Honors Program and The Creative Writing Department cordially invite you to attend a UTEP Centennial Lecture

"American Labor: Poetry for Whom There is No Poetry"
- Philip Levine, 18th Poet Laureate of the United States

Tuesday, March 12, 2013 - 5 p.m. Undergraduate Learning Center, Room 106
UTEP Campus

YES, that's right. That's what's up at UTEP for next Tuesday. If you are in EL CHUCO, you need to make this reading. That's how big the program is - they have world renowned poets visit. Big.

NOW FOR THE WEEKEND!!

So this what is going on for the weekend here in HOUSTON. My head will explode if I can actually make it to all this, but I will try and you should too!!

So, officially both me and the wifey (Jasminne Méndez) get to perform our poetry on Friday night at this amazing event -

Everything actually kicks off tonight at Scott Gertner's at Houston Pavilions, as many of the Salsa artists will slow arrive for the major to-do's this weekend. A major THANK YOU to Ruby Rivera and the TEXAS SALSA CONGRESS for adding the cultural landscape of the HTX!! Click on the link to see the site for the whole weekend, here.
DO YOU LIKE BEAT WRITERS!?!?!?
Because I do. So you should make it to this -
So I have talked about this before and yes, you should make this during the day, this Saturday. Everything kicks off at 3 and lasts 'til 10 at night. Its an amazing day for poetry and art as Stephen Gros, Tanyia Johnson of MAKE.PLAY.SPEAK have worked really hard at putting this show together. Panels, reading, round tables and music abound. So make it out to the ORANGE SHOW and be a part of Houston's 1st Kerouac Fest!! (click on the bolded words to see links)
WOMEN'S HERstory MONTH!!

March is Women's History Month, and so if it wasn't enough that you have two women , Ruby Rivera and Tanyia Johnson organizing events, then get a load of this:

CREATIVE WOMEN UNITE - under the direction of Monica Villarreal, is putting together an amazing event at MECA. - Opening night is this FRIDAY and then on SATURDAY, there will be an amazing series of workshops hosted by prominent women from all aspects of art and media. Click on the link to find out more info, here.
If you hit them up on Facebook, you will get a full details on the opening reception and the next day's sessions.

Here are the details:

Friday Night - 6 - 7pm (Opening Art Reception) ; 7 - 10 Performance Artist present
Where: MECA - 1900 Kane St., Houston, TX 77007

That's a lot going on. Take your pick and enjoy these Houston streets.
I hope I get to see you around and if you like the blog, please tell your friends and enemies about it!! See you next week!!

NOW for the TEASE . . .