Hey gente!! I know its been a hot minute, a long while, a short while, a breath. Grad school this semester (two classes!!) is kicking my culito and things on the home front are a bit heavy. Right now, on my clock, its 7:36 am and am taking a break from reading Mark Strand's work BLIZZARD OF ONE and the TORAH.
I don't even know what to fill you in on. I am kinda lost, so many events are happening all over town this month, so many events happened in August and in September and instead of covering them, I got wrapped up in them. I didn't get a chance on reporting them. I'mma try to be a bit more dutiful in the next month, for sure.
But this week, I wanted to give you a bit of insight of what's been keeping my attention at bay, namely, my beautiful wife, Jasminne. - She's the strongest lady I know (and if you knew my mother, who used to hold that spot, then you know, I only surround myself with strong women).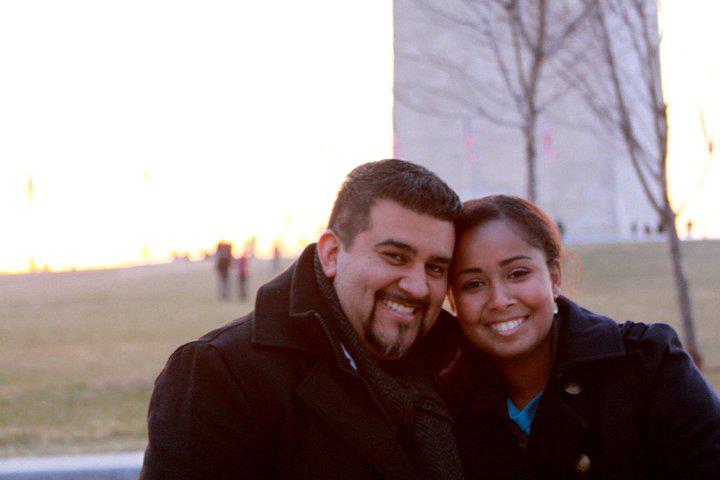 Jasminne currently lives with an auto-immune disease known as
SCLERODERMA
. Some weeks are better than others and some months are better than others. We take it as it comes. She rises to the occasion, even when her aliments literally take her breathe away and she can not get out of bed, can't move her hands, or rest comfortably. She treks on. She writes books, she designs curriculum from home. She takes her pills, she does her yoga, she sings awful Rachel Yamagata songs and dances like a white girl. She does poetry performances. Check this one out, click
here
. She laughs when something is funny and she is learning about what dark humor is (laughing at the things that are so messed up, so rotten, that if you don't laugh, you cry). But sometimes (like now), we take a pause. We have to, to walk for a moment, amongst delicate minutes, that might get lost, else we lose the meaning of actions, of emotions and the purpose of effort. The last few months have been off and on. But we have pushed through. -Even now, la wifey pushes through for her family.
We are in San Antonio now, for the weekend, to show support, to morn, to uphold the memory of a life lost. Jasminne's aunt, Yolanda Duran, better known as "Tia Morena" passed away on Monday. It was coming. We all knew, but nonetheless, it hits hard. Her aunt suffered from the same disease family (Lupus) that Jasminne deals with. - Her family is down, but not out. It's hard to see someone you love taken away right in front of your eyes, slowly. You are helpless to do anything and all you can do is comfort and appease, pray and smile, fake the damn smile if you must. In the case of Yolanda, it was hard, seeing such a beautiful life, slowly flicker out. She is a stark reminder of how fragile life can be, living with this disease. She was a character. She was an adventurer. She was Tia Morena. She lives in full hearts and is some place better, not feeling the pain and the struggle of this carnicero life. I am glad we came to pay our respects. We had already planned to complete a 5k walk/run in support of Scleroderma research this weekend and it just so happened that we not only walked in support of Jasminne, but in bittersweet fashion, we walked La Tia Morena. We honored her memory by walking.

So, we memorialize her tomorrow and I take my leave, wife in hand. I stand by, resolute , to take care of mine. I think that in my art, in my philosophy of action, I an very liberal, but when it comes to my house, to my home, to my amo, my wifey, i will conserve. For a hot minute, gente, I need to take a bit more to put my home in order, to set things in place, else my head ain't right. Don't worry, I am not far off. Just in a corner, letting la wifey lean on my shoulder, reading a book, writing a poem. It's what this writer does...
and now for the tease: